Doctors in Performance
---
Doctors in Performance is a festival conference of music performance and artistic research, where music performers conducting artistic research at doctoral and post-doctoral levels present their artistic research in the form of recitals, concert lectures or paper presentations. The first Doctors in Performance festival conference was held at the Sibelius Academy of the University of the Arts Helsinki on September 4–5, 2014. The second edition took place at the Royal Irish Academy of Music (RIAM), Dublin, on September 8–9, 2016.
The third "Doctors in Performance" festival conference welcomes artist-researchers to the Lithuanian Academy of Music and Theatre (LMTA), Vilnius, where it will be held on September 4–6, 2018.
AUDIENCE ATTENDANCE OF RECITALS AND PRESENTATIONS IS FREE.
Call for papers DIP 2018
Lithuanian Academy of Music and Theatre invites artistic research performers at doctoral and post-doctoral levels to take part in 'Doctors in Performance', the third festival conference of music performance and artistic research.
Keynote presenters:
Professor Dr JOHN RINK (University of Cambridge)
Professor VYKINTAS BALTAKAS (Lithuanian Academy of Music and Theatre, Maastricht Academy of Music)
The purpose of the conference is to bring together doctoral candidates and post-doctoral researchers working in the fields of musical performance and practice-based or artistic research in music. 'Doctors in Performance' places the emphasis on the music itself with the majority of presentations consisting principally of a musical performance in the form of a recital or a lecture recital related to the research. Shorter paper presentations on relevant fields of artistic research are also welcome.
Presentation proposals
The presentations may consist of a musical performance (solo or chamber music), which can take the form of a recital (40 minutes max, including 10 minutes of research introduction) or a lecture recital (40 minutes max). The music performed is expected to include or relate closely to the contents of the doctoral degree or research the participant is conducting. Paper presentations on artistic research (20 minutes max) are also welcome.
Possible forms for presentations:
Recital 40 minutes (+ 10 minutes discussion)
Lecture recital 40 minutes (+ 10 minutes discussion)
Paper presentation 20 minutes (+ 10 minutes discussion)
The conference language is English and all presentations should be in English.
Proposals should be sent by the 1st of April in Word format and should include the following:
name, surname, title of the presenter/s;
institutional affiliation;
photo (as a separate tiff/jpg file);
a detailed programme of the recital: composers, work titles, composition years, opus numbers;
a title and written summary of the candidate's research topic (500 words maximum);
curriculum vitae (150 words maximum) and contact information;
equipment needed for performances and presentations (instruments, data projectors, etc.).
For the submission please use the template provided in the Documents section at http://harps.lmta.lt/en/events/doctors-in-performance/. The completed proposals must be sent to Lina Navickaitė-Martinelli at the email address harps@lmta.lt. The proposals will be peer-reviewed anonymously.
The timetable for this process is as follows:
January 18: Circulation of the call;
April 1: Deadline for submissions;
May 15: Results communicated to the applicants and launch of registrations;
September 4–6: DIP 2018.
Publication
Conference abstracts for Doctors in Performance 2018 will be published in advance on the conference website and in print. This will serve as a concert programme as well as provide background information about the participants and their research topics. The applicants are therefore strongly encouraged to include written comments discussing how their artistic and other research work support each other and towards which common goal they are directed. Peer-reviewed publication of selected conference proceedings is intended.
Further information
Doctors in Performance 2018 is organised by HARPS, Hub for Artistic Research and Performance Studies at the Lithuanian Academy of Music and Theatre. For further information, please contact: Dr. Lina Navickaitė-Martinelli at harps@lmta.lt
Registration
Types of registration fee:
Early bird (doctoral) student: 50 eur;
Early bird other participants: 100 eur;
After June 30 (doctoral) student: 70 eur;
After June 30 other participants: 130 eur.
Payments have to be transfered to the account:
Account No.: LT74 7300 0100 0245 5540
Bank: AB Swedbank
Swift code: HABALT22
Account: Lithuanian Academy of Music and Theatre
Please write your name and DIP 2018 in the Reference section.
For receiving an invoice, please provide the following information by email:
Company name
Postal address
Company code
Company VAT number
Please indicate when registering whether you intend to attend the conference dinner on September 5. The dinner cost is 30 EUR per person, payment upon arrival to LMTA.
For registering, please use this form:
Registration form
Registration closes on August 20, 2018.
Registration for active presenters closes on July 23, 2018.
AUDIENCE ATTENDANCE OF RECITALS AND PRESENTATIONS IS FREE.
Keynotes
Keynote presenters
:
Prof. Dr. John Rink (University of Cambridge)
Prof. Vykintas Baltakas (Lithuanian Academy of Music and Theatre, Maastricht Academy of Music)
JOHN RINK is Professor of Musical Performance Studies at the University of Cambridge, Fellow and Director of Studies in Music at St John's College, and Director of Cambridge Digital Humanities. He studied at Princeton University, King's College London, and the University of Cambridge, where his doctoral research was on the evolution of tonal structure in Chopin's early music and its relation to improvisation. He also holds the Concert Recital Diploma and Premier Prix in piano from the Guildhall School of Music & Drama. He specialises in the fields of performance studies, theory and analysis, and nineteenth-century studies, and has published six books with Cambridge University Press, including The Practice of Performance: Studies in Musical Interpretation (1995), Chopin: The Piano Concertos (1997), Musical Performance: A Guide to Understanding (2002), and Annotated Catalogue of Chopin's First Editions (with Christophe Grabowski; 2010). He is a co-editor of Chopin Studies 2 (with Jim Samson; 2004) and the Cambridge Companion to Recorded Music (with Nicholas Cook, Daniel Leech-Wilkinson and Eric Clarke; 2009); he is also General Editor of the five-book series Studies in Musical Performance as Creative Practice, which Oxford University Press published in 2017. He co-edited one of the books in the series Musicians in the Making: Pathways to Creative Performance in collaboration with Helena Gaunt and Aaron Williamon.
John Rink directed the AHRC Research Centre for Musical Performance as Creative Practice, which was based at the University of Cambridge from 2009 to 2015 in partnership with King's College London, the University of Oxford and Royal Holloway, University of London, and in association with the Royal College of Music and the Guildhall School of Music & Drama. He currently directs the Cambridge Centre for Musical Performance Studies, which was launched at the University of Cambridge in 2015. He is one of four Series Editors of The Complete Chopin – A New Critical Edition, and he directs two other research projects: Chopin's First Editions Online (funded by the Arts and Humanities Research Council) and Online Chopin Variorum Edition (funded by the Andrew W. Mellon Foundation).
He holds several honorary appointments, including Visiting Professor in the Department of Music, Royal Holloway, University of London; Guest Professor at the Shanghai Conservatory of Music; Visiting Professor in the School of Electronic Engineering and Computer Science, Queen Mary University of London; and Guest Professor, Shanghai Normal University. In 2015, he was a member of the jury of the XVII International Chopin Competition held in Warsaw.
Beyond interpretation: musical performance as creative practice
The creative work of performers in making music has increasingly been acknowledged by researchers over the past fifteen years. It is therefore surprising that traditional notions of musical 'interpretation' continue to hold sway among musicologists and musicians alike. This paper will challenge those notions by attempting to answer several important questions: What does it mean to perform music 'creatively', as opposed to merely 'interpreting' it? How can performance be both 'creative' and faithful to the intentions of composers, if indeed fidelity is considered necessary or even desirable? And how do the goals of performers in respect of creative performance relate to the expectations and judgements of those listening to them? I address these seemingly intractable issues first by outlining some recent theoretical and empirical research on musical creativity; I then draw upon my work on the Chopin sources to cast doubt on the ostensibly overriding authority of musical scores while also demonstrating their potential and significance in the act of creative (as opposed to 'interpretative') performance. Finally, I present a case study of listener evaluation based on my experience as a member of the jury of the XVII International Fryderyk Chopin Piano Competition in 2015. All of this leads to two main conclusions: first, creativity in musical performance, though complex and multifaceted, is less resistant to understanding than many have assumed; and secondly, we need to gain and apply that understanding if awareness of what happens in and through musical performance is to transcend the limitations associated with interpretative acts.
The composer and conductor VYKINTAS BALTAKAS had already caught attention as a musician and leader of two vocal ensembles, as well as a competition award winner, before studying composition with Wolfgang Rihm and conducting with Andreas Weiss in Karlsruhe from 1993 to 1997. He subsequently studied in Paris at the Conservatoire National Supérieur and took a one year course at IRCAM.
Conductors and composers make up two sides of the coin for the busiest of musicians. "One composes through playing, one plays through composing," he says – an attitude shared by Peter Eötvös who was his teacher between 1994 and 1997.
In the meantime he is a regular guest at festivals and with ensembles throughout Europe. Institutions that have commissioned works by Baltakas include the WDR Symphony Orchestra, the Munich Biennale, the Wiener Festwochen/Klangforum Wien, the Ensemble Modern and the Bavarian Radio Symphony Orchestra/musica viva.
Vykintas Baltakas has in recent years conducted renowned orchestras such as the RSO and DSO Berlin, the Bavarian Radio Symphony Orchestra and the WDR Symphony Orchestra as well as ensembles including Ensemble Resonanz, the Ensemble Modern and Scharoun Ensemble. He has also collaborated with composers such as Karlheinz Stockhausen, Georg Friedrich Haas and Dieter Schnebel. In 2009 he founded the Lithuanian Ensemble Network, a contemporay music organization connecting professional ensembles, soloists, conductors and composers.
Vykintas Baltakas' works have been awarded with prizes such as the International Claudio Abbado Composition Prize (2003) and the Siemens Advancement Award (2007). CD recordings of his compositions were recently made by the Ensemble musikFabrik Cologne and the Ensemble Modern.
Currently Baltakas is professor for composition at the Maastricht Academy of Music. Since September 2016, he is leading the master program for performance of contemporary music at the Lithuanian Academy of Music and Theatre.
Modal form and challenges for interpreters of new music
Music is a time based medium or 'art in time'. Linearity is a specific way of thinking in music, that reaches a peak in the classic-romantical era, and remains strong in the musical thinking of today. In the linear perception musical changes are seen as events in time. This is related to the way we perceive, organize and memorize temporal information. Often this type of linearity will be seen as a "musical narrative".
As a composer, I am interested in a musical structure which involves changes, but is not based on narrative. Since music is time based, it is effectively impossible to escape the temporality, but I do think it is possible to unravel the linearity of it.
In 2017-2018 I wrote a work for two electric pianos and electronics "Sandwriting", which was commissioned by the WDR Cologne (Wittener Tage für Neue Kammermusik) and was realized in close cooperation with the Experimentalstudio des SWR, Freiburg. This instrumentation in combination with the use of electronics provided the perfect conditions to experiment with a new non-linear model.
Every piano part contains around 20 musical episodes, which emphasize certain aspects of the initial material and together create a sort of continuous variation. The order in which these episodes appear is not fixed. Operating prepared algorithms, the computer plays an important role: as it adapts the texture by adding and removing notes, changing the harmony or timbre depending on the pianist's interpretation. More so: the computer monitors the overall sound and chooses the best suited episode for continuation, again by operating prepared algorithms.
In the morphing process that results from this, the actual path or direction of the episodes is not essential anymore. By morphing I mean: the gradual transformation of one sound into another. The structure that is created in this way, I call the modal form.
This brings on new challenges for the performer. The pianist is involved in a different way of music creation, where the effort goes towards the active creation of the overall sound and less to the vertical synchronization of the musical material. The articulation, dynamics and attack immediately affects the texture, timbre and form of the piece.
The lecture will be extended with examples, practical demonstration and discussion.
——
Piano: Dr. Indrė Baikštytė
Venue
The Lithuanian Academy of Music and Theatre (LMTA) offers degree studies in Music (Music Performance, Composition, Sound Directing, Musical Folklore, Music Theory and Criticism), Theatre and Film (Acting, Cinematography, Screenwriting, Film Directing, Theatre Directing, History and Criticism of Performing and Film Arts), Dance (classical and contemporary), Pedagogy (Didactics of Music, Music Pedagogy), Art Studies (Arts Management), and Music Therapy. Third cycle studies are also available, both as PhD (Art Research and Ethnology) and artistic doctorate (Music and Theatre and Film programmes).
The Academy is situated in the centre of Vilnius and currently owns six buildings. Its facilities include three concert halls, two dance studios, cinema hall, Theatre Studio (Balcony Theatre), Opera Studio, library, recording library, Music Innovation Study Centre, and Folk Music Archive. More information about the Academy can be found on its website.
Travel and accommodation
'Doctors in Performance' will take place at the Central Building of the Lithuanian Academy of Music and Theatre, which is situated in the centre of Vilnius, at Gedimino pr. 42.
Vilnius Airport is 7 kilometres away from the centre.
Recommended local transport from the airport to the city centre:
TAXI SERVICE:
We recommend to download the apps eTransport https://play.google.com/store/apps/details?id=com.eTransport.LT.taxi1424 or eTaxi https://play.google.com/store/apps/details?id=lt.etaksi.android, through which you can easily order a taxi and check the maps of Vilnius. The service is available in several languages. The fares from the airport to your hotel vary from 10 to 14 euros depending on the time of day/night. Please note that most taxis accept only payments in cash.
If you wish to pay by card, you can order a taxi via the webpage https://en.jazzexpress.lt/ or by calling +370 5 248000.
NB! In Lithuania, taxis are significantly cheaper when ordered by phone or app, rather than stopped on the street.
BUSES:
Bus No. 3G is the express bus for those who go to the Academy and hotels nearby. Check the timetable at http://stops.lt/vilnius/#expressbus/3g/a-b/en . The closest stop to the Academy's central building is called "Juozo Tumo-Vaižganto". Approx. travel time from the airport is 15 min. One-way ticket costs 1 euro directly to the driver, in cash only.
ACCOMMODATION
Please check the suggested accommodation with conference-rate hotels in the 'Documents' section. Those who are interested in twin rooms at the LMTA student dormitory (12 euros/night per person) please contact the organizers.
Organisers and supporters
DIP steering committee
Dr. Anu Vehviläinen (University of the Arts Helsinki–Sibelius Academy)
Dr. Markus Kuikka (University of the Arts Helsinki–Sibelius Academy)
Dr. Denise Neary (Royal Irish Academy of Music)
Dr. Lina Navickaitė-Martinelli (Lithuanian Academy of Music and Theatre)
Dr. Sarah Callis (Royal Academy of Music)
DIP 2018 organising committee (LMTA)
Ana Ablamonova
Daiva Buivydienė
Rūta Karbonskytė
Mantautas Krukauskas
Dr. Rūta Lipinaitytė-Savickienė
Rasa Murauskaitė
Dr. Lina Navickaitė-Martinelli (director)
Rima Rimšaitė
Dr. Judita Žukienė
Supported by: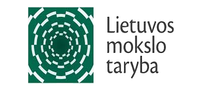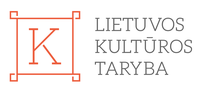 Contact
For all enquiries, please contact us by email harps@lmta.lt